Torre Argentina Cat Sanctuary
is the oldest in Rome.


Healthcare.
Newly abandoned cats are named and registered in the shelter's log and examined.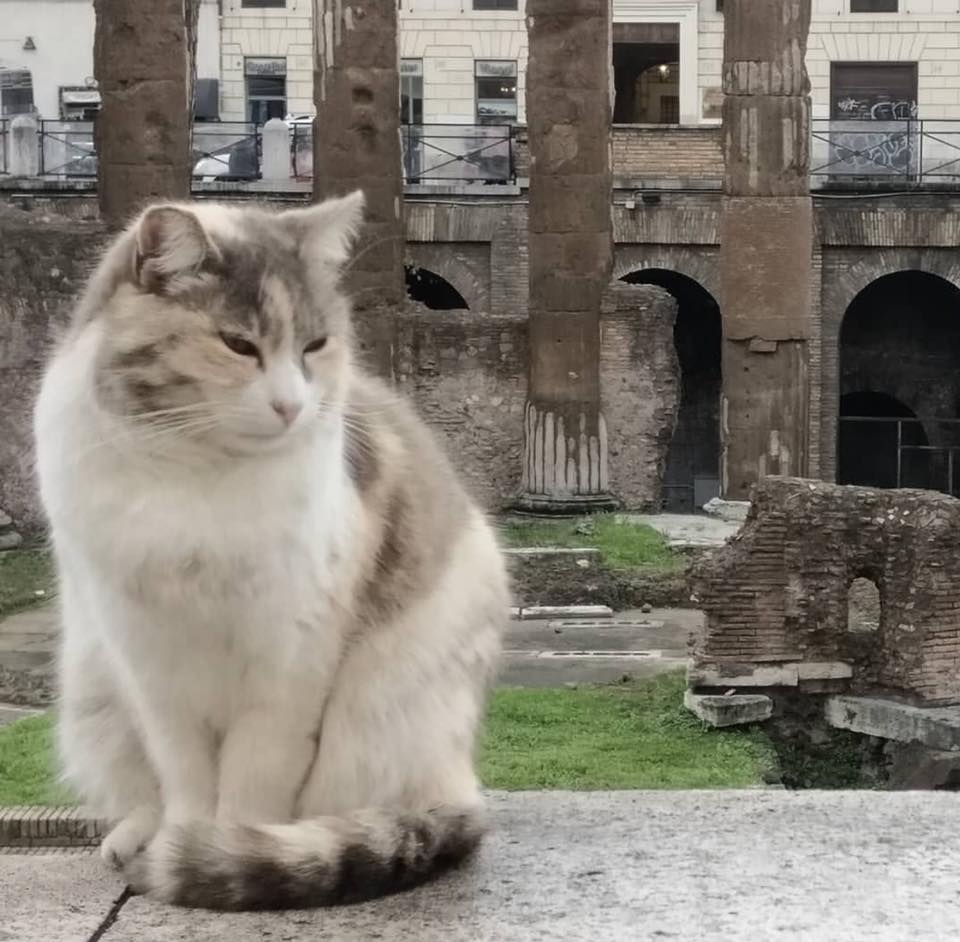 Would you help?
You can help the cat sanctuary with an adoption, even at a distance or by making a donation.
You can click on the button below and pay with PayPal or Credit Card in a protected page.

CAT STORIES
Click on a cat's photo to find out his/her story. You can also adopt it.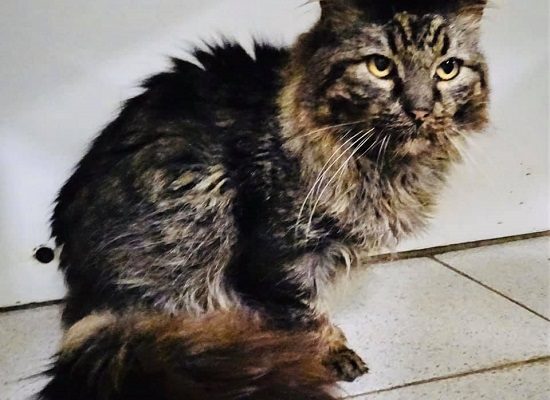 A very cute toothless old guy who drools like there's no Tomorrow. Irresistible, isn't he?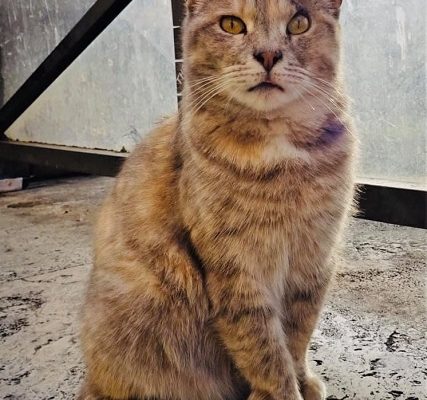 Maybe Kalinda has known cruelty… we don't know for sure. What we do know is that she aspires to the title of Queen of the […]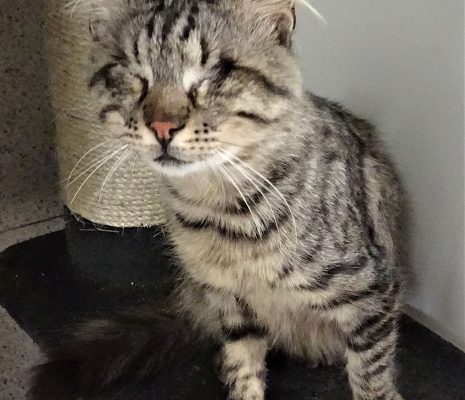 Another victim of rhinotracheitis, the awful virus that makes cats blind! But apart from that, Jefferson is a beautiful young and affectionate cat, with a […]
Read all the cat stories
NEWS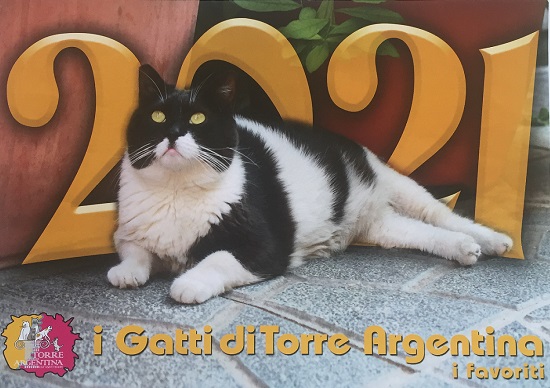 The moment we've all been waiting for has arrived – the event of the year! Our 2021 calendars are now available! Not only are there […]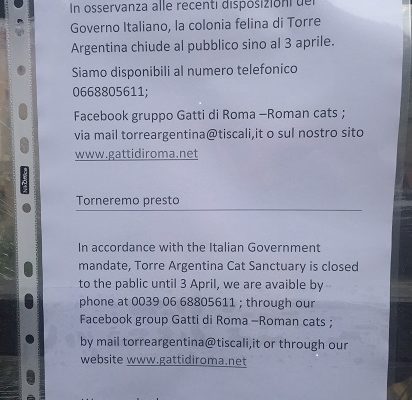 Italy is crossing a stormy sea: it is a very difficult moment. We had to make a tough decision, never made before in the over […]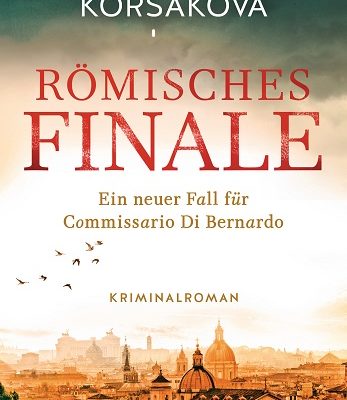 Our Pioppo helps Commissioner Di Bernardo to solve intricate cases in the new book of our friend Natasha Korsakova!
READ ALL THE NEWS
Contacts
Where we are
Largo di Torre Argentina Via Arenula corner (archeological area) - 00186 Roma
Opening
Mo-Fr: 12am-6pm / Sa-Su: 11am-7pm